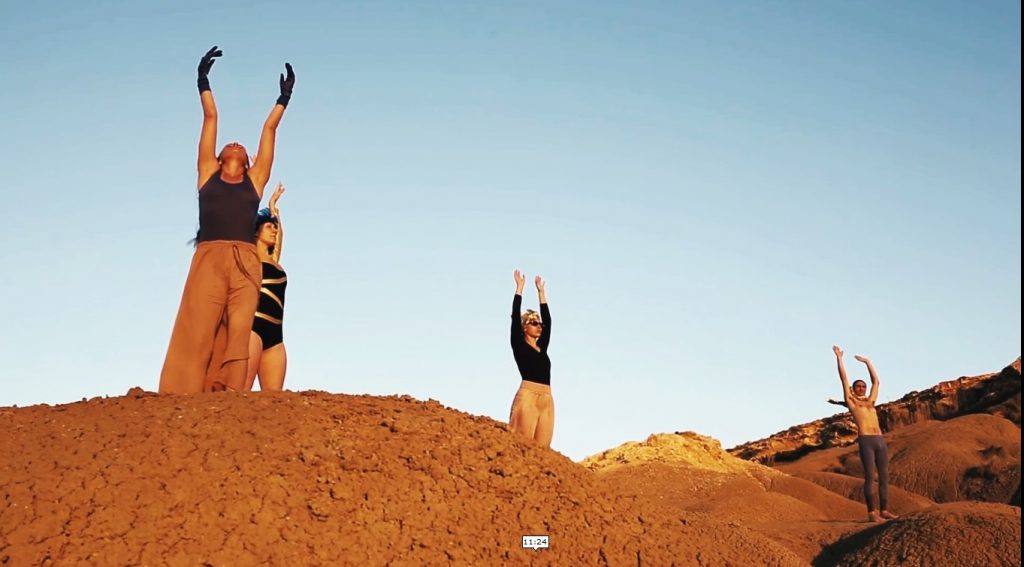 CO-CREAZIONE CONSAPEVOLE PER ARTISTI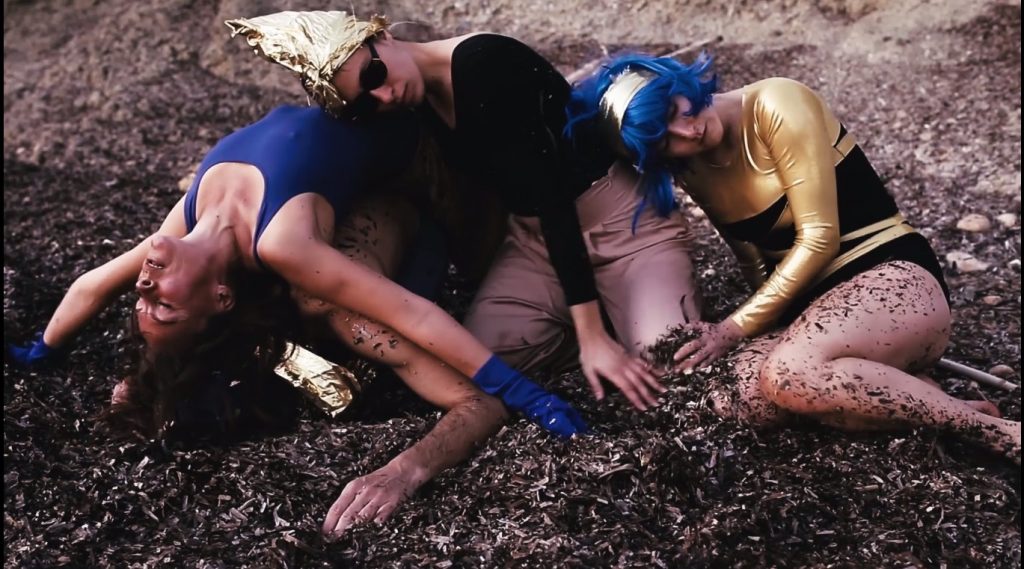 La Co-Creazione Consapevole è una metodologia che supporta la nascita di materiale performativo autentico: abbiamo la capacità intrinseca di generare e di fare poesia, con i corpi, l'incontro, l'ascolto. Siamo umani. Siamo creature. Siamo creatori.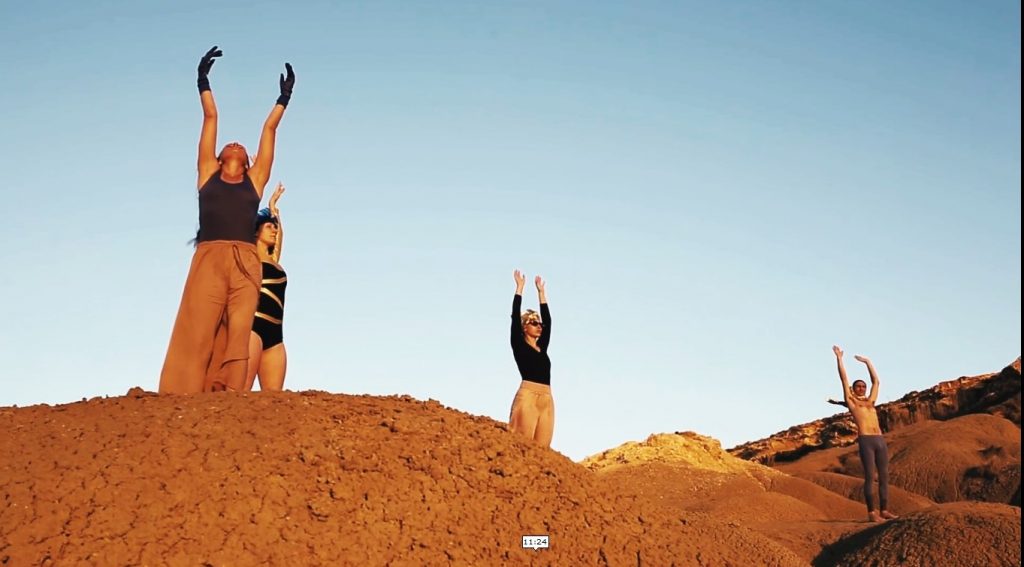 Il processo inizia due anni fa e raccoglie, nel Co-Creation Center, un team internazionale multidisciplinare composto da: quattro performer e pedagoghi Andrea Grancini, Laura
Kuukkanen, Margherita Tassi, Maria Concetta Cariello e una coach transpersonale Elisenda Kirchmayr.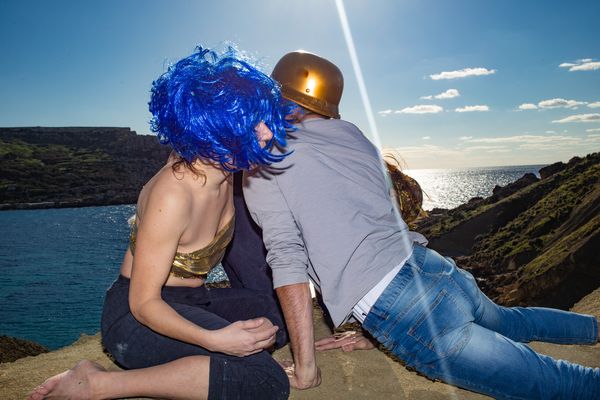 La Co-Creazione Consapevole, con le diverse discipline utilizzate, mi permette di trovare un modo altro di fare pedagogia e di creare. Sento, con fiducia, che posso fare, trasformare, stare nella mia profonda verità e nello stupore: lasciarmi cogliere e attraversare da ciò che vuole rendersi manifesto e incontrare lo sconosciuto che si rivela per farne azione poetica.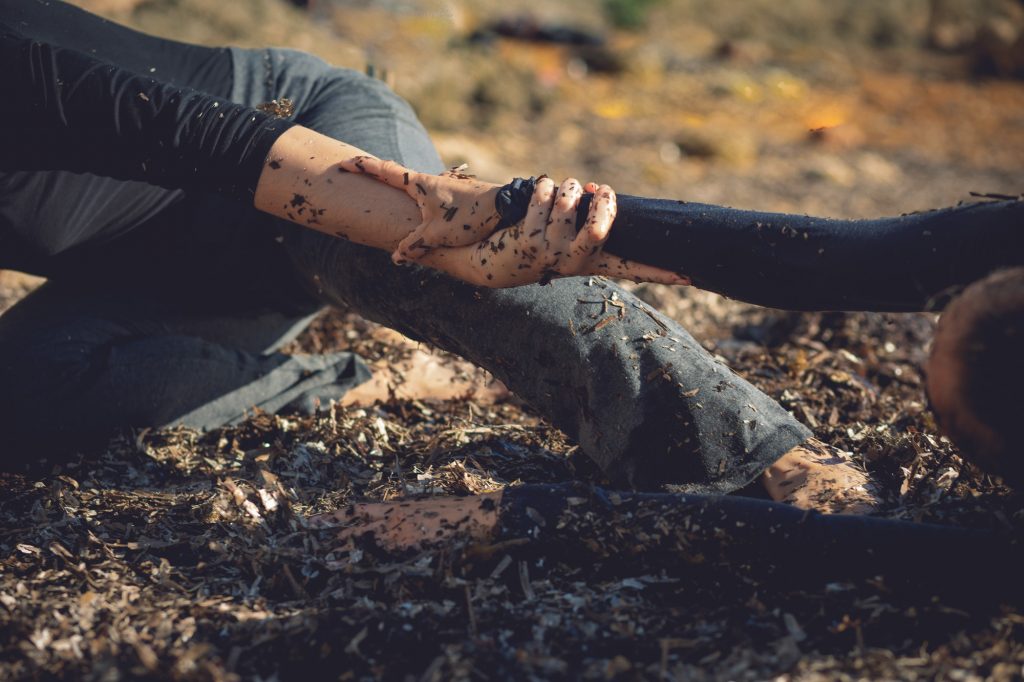 La Co-Creazione Consapevole crea un supporto reale. Spesso come artisti siamo soli e con grossi processi (anche traumatici) da superare. Con questa metodologia ho trovato una possibilità di aprire le questioni più difficili del lavoro creativo in gruppo, di osservarle e di proseguire attraverso la risoluzione trasformativa e gentile piuttosto che con la durezza. Una parte del lavoro è dedicata specificatamente a come far combaciare tutte le componenti del lavoro artistico trascendendo la separazione e trovando l'unità. In
questo approccio ci colleghiamo alla fonte e con il campo unificato, da cui è possibile far emergere nuovi e originali materiali performativi nel rispetto delle individualità creative. Alla base di tutta la ricerca della Co-Creazione Consapevole c'è una ricerca dell'umanità (dell'essere umano) e della possibilità che abbiamo di concepire continuamente atti poetici. Co-Creare, insieme e consapevolmente è mettere alla luce nuove creature con gentilezza e il sentire.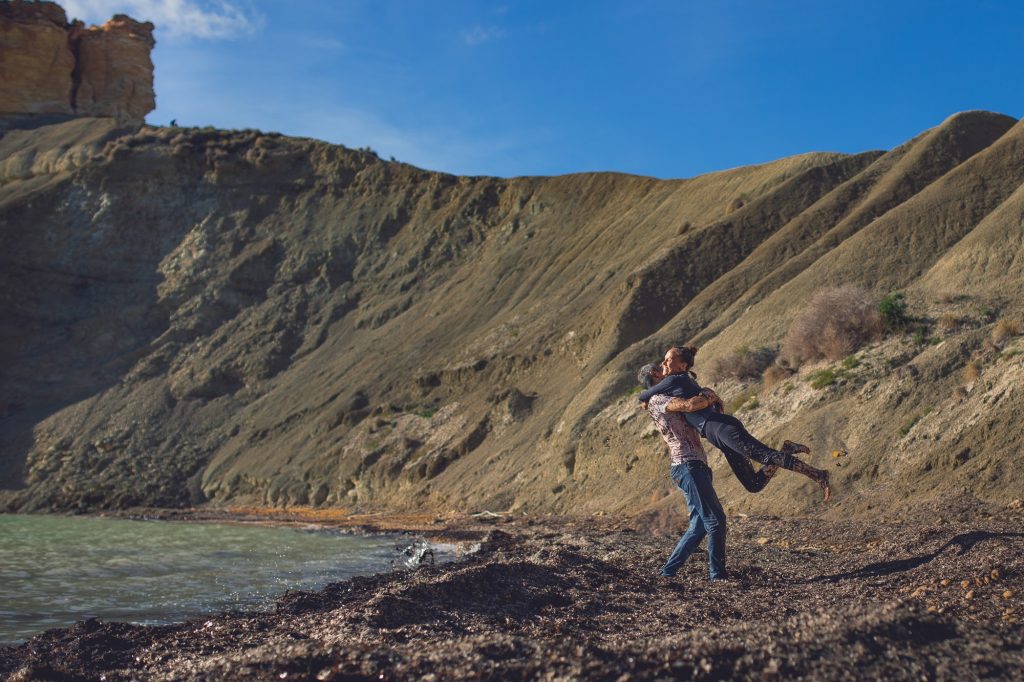 Ad oggi abbiamo realizzato: il video WE ARE GOLDEN –The Thin Layer of Duality-, un ritiro per artisti NYTKE In the Wood per il Nytke Festival (FI), una serie di incontri on–line Connect with yourself to create fulfilling work. Abbiamo supportato una parte del processo creativo Humartist di Sirius Collective (MLT) e fatto una sperimentazione presso il centro Gourmadili (GE).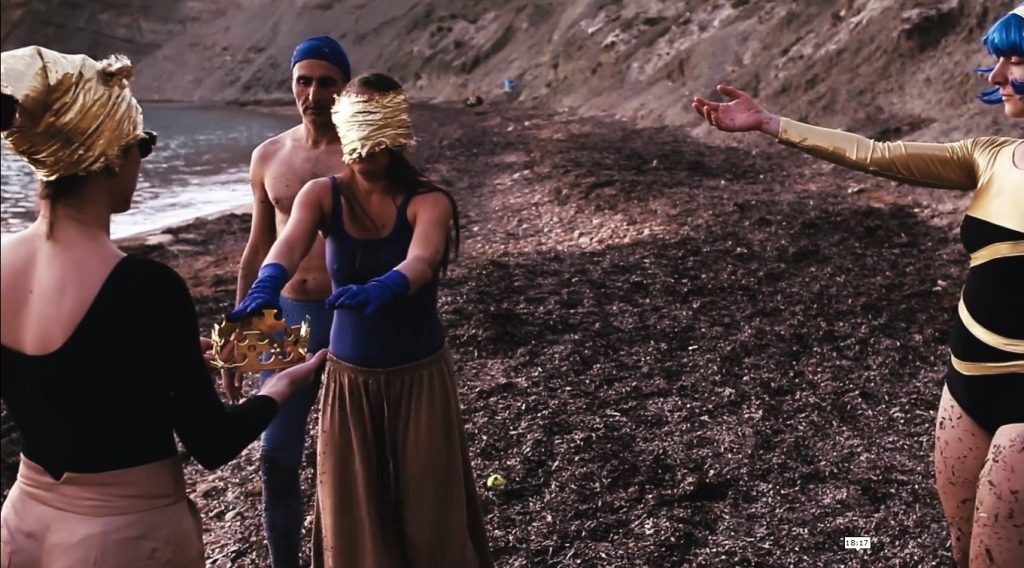 WHO WE ARE
Margherita Tassi is an artist, dance practitioner, trainer, educator and researcher in the field of performing arts since the age of fourteen. She studied in Italy, Switzerland and Africa, now graduated in Rhizoma / the practices of listening. School of training in somatic movement education with an eco somatic and artistic address led by Cinzia Delorenzi. Since 2018, she opened MIRARI looking at the world with body of wonder with which she develops local projects in Ticino (CH) and the CO-CREATION PROJECT, internationally, designed for personal and group development for the creation of authentic performance material.An explorer and lover of the humanity of the body, she researches more and more in movement and creation. HYBRID is her first dance solo. She says, "only by traversing the body is it possible, for me, to know, to heal, and to make poetry." https://youtu.be/d0KtLUU2gts
https://www.mariaconcettacariello.com/
Maria Concetta Cariello works as a freelance dance practitioner, she is co-founder of Sirius Dance Collective (Malta, 2019), and dance assistant for Opening Doors Malta, an art association that works with adults with learning disabilities. Currently living in the Georgian mountains at Gomarduli Zen Garden as resident teacher and artist to deepen her experience in somatic practice, contact improvisation, and contemporary dance teaching, within a dancing community.Originally stemming from a ballet background, Concetta has realigned her focus training in contemporary dance and obtained a BA in Dance Studies at the School of Performing Arts, University of Malta, jointly with an Erasmus program at the BCDA – Budapest Contemporary Dance Academy.Her previous background in Building Engineering-Architecture have provided her with a passion for architecture and design, which surely enriches her approach to dance and space dynamics. Drawing from this, in 2018, she started 'Archi-Humans Go Public', a research project that puts in conversation dance and public spaces.She has performed various works by Gil Kerer, Willi Dorner, Marie Keiser-Nielsen, Azul Teatro Company, La Fura dels Baus Company, Contact Dance Company, and others.As a dance creator, she choreographed "I Cannot Walk Around My Body, I Cannot Leave It Behind" for 5 dancers, performed within University of Malta (2018); her own solo research "PRIMA MATERIA: A Study On My Bodies" (2019-20) funded by Arts Council Malta; and the solo "Non-Linear Body/ies" for the company ZfinMalta Dance Ensemble (2020).
https://unityfields.com/
Elisenda Kirchmayr is a transpersonal and team coach. She has an MD in economics and commerce, 10 years experience in working one to one with clients to heal their emotional baggage and 2 years to help them bring their uniqueness out into the world. Since 2019 she has been researching the field of conscious co-creation and is offering team coaching for conscious co-creators in the fields of education, entrepreneurship and performing arts.
I am Andrea Grancini, passionate about theater, movement, bodywork and education. After a Master's Degree in Economics and more then ten years working as Administrator, Controller and Project Manager in the sustainable development and retail sector, I turned my career into theater and bodywork.
https://lkuukkanen.wixsite.com/mysite
Laura is an enthusiastic personality that easily adapts to new challenges and takes them on fully embracing the possibilities they bring on. She has been said to be a creative thinker with a (good) sense of humor; and a reliable work partner. Despite her passion for dance and movement, she worked nearly 10 years as an engineer for environmental and energy field. 2019 she got her degree of Bachelor of Dance Studies from School of Performing Arts, Malta University. She has co-founded Nytke Contemporary Dance Festival in Fin land as well as a dance company Sirius Collective, which is based in Malta. She has worked with and learned from numerous of professionals in the field such as Kerry Nicholls, Jorge Crecis, Riccardo Buscarini, Emma Rozgoni, Noam Carmeli, Sade Alleyne, Kristina Alleyne, Charlie Morrissey, Francesca Tranter, Lucia Piquero-Alvarez, Sara Accettura, Malaika Sarco-Thomas, Russell Adamson and many many more. She believes that learning never ends, whether it is to do with widening physical, mental or spiritual awareness. Additionally, she is a certified yoga teacher, and she has been teaching and practicing in different venues. Yoga is her door towards knowing herself, finding balance in her daily life, and practicing compassion towards all living beings.
OUR WORKS AND RESEARCHES
WE ARE GOLDEN – the thin layer of duality –
We are golden is the artistic creation of the first team. It's a experimentation of Co-Creation from source. We began working on an artistic project, as yet unknown. We listened to the source and created an energy field. We made ourselves a channel for what wanted to be born.
HUMARTIST
SiriusCollective conducted an initial phase of research using the co-creative model for the HumanArtist project.Visit their website.www.siriuscollective.com
RESEARCH IN GEORGIA
Concetta Cariello experimented the co-creation model at the Gomarduli Center in Georgia. info: cariello.m.concetta@gmail.com https://gomarduli.life/
RESEARCH IN MALTA
This was the first moment of artistic research.The hero's journey, a neutral mask and ecosomatic. Listening to the source and the field.
WE ARE CREATORS
The word Co-Creation appared years ago. We are creatures of this earth. Every action we take acts in the ecosystem in which we live. We can bring into our professional, personal, human areas a new way of creating systems. Co-Creating in listening to the source and every part of us and others cr ecological metodology.